WELCOME TO TRAVIS COUNTY CREDIT UNION REWARDS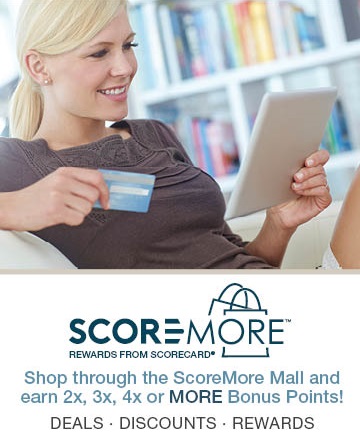 Did you know that each time you use your TCCU Rewards credit and/or debit VISA, you earn valuable ScoreCard® Bonus Points good toward gift and travel rewards? You earn 1 Bonus Point for every net dollar you spend with your credit card, and 1 Bonus point for every net two dollars you spend with your debit card (signature based). So whether you buy groceries or gas, pay bills, go to the movies or out to dinner, if you pay with your TCCU credit/debit card, you will earn Bonus Points. Start shopping today and you'll start rewarding yourself before you know it!
Reward yourself you deserve it! Turn your purchases into incredible rewards! If you pay with your TCCU credit and/or debit VISA, you'll earn valuable ScoreCard® Bonus Points. Accumulated points can then be redeemed for rewards like appliances, jewelry, cookware and recreational equipment from Movado®, Toshiba®, General Electric® and more. If travel is more your style, redeem your points for Airline tickets, car rentals, hotel stays, experience awards, cruises and more.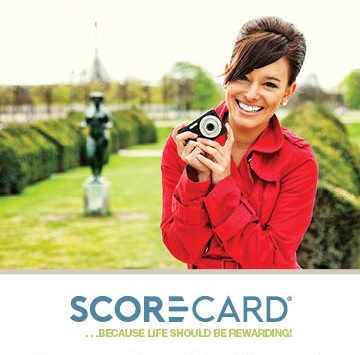 Interested in earning Bonus Points even faster?
ScoreMore is a special feature that allows you to earn additional Bonus Points at participating retailers online and in-store. new merchants are added monthly! Check out all the participating retailers in the online mall today!
Household Your Bonus Points!
Do you have a credit card and a debit card with us? Then you can earn points even faster! Household your TCCU cards together into one bucket. Combine the points from your credit card with your debit card and earn points even faster! With our Householding feature, you can link multiple accounts for purposes of combining and redeeming Bonus Points for awards.
How it works:
If you would like to combine Bonus Points earnings from multiple accounts, you may submit an application by following these simple steps:
Click on "Householding" in the drop-down menu located on the left-hand side of the Rewards home page.
Access the Householding Rules link. Review and accept the rules and click "Continue."
Complete and submit the Householding enrollment application for processing. Be sure to note which account you want designated as the "Head of Household" account.
After clicking the "Submit" button, look for confirmation that you application has been accepted for processing before leaving the web page.
Once your application has been approved and a Household created, all Bonus Points previously earned as well as any future earnings will be combined into one available balance.