Courtesy Pay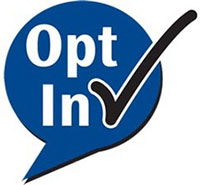 We've all been there: You make an error in your checkbook, an unexpected expense comes up or you run a little short before payday. TCCU has now introduced Courtesy Pay which may spare you the embarrassment and expense of insufficient funds. Courtesy Pay allows us to pay a check or ACH debit presented against your checking account -- even when your balance is not sufficient to cover it. As of now, TCCU will save you the worry that an item will be returned unpaid just because you are a few dollars short. Thanks to Courtesy Pay, the expense and embarrassment of returned checks are things of the past.
Some conditions and limits do apply to each individual account. Contact a representative to find out more details.
PrePaid Cards
Travis County Credit Union offeres two pre-paid cards, one which is a one-time card often used for gifts and the other is a reloadable card often used for travel. Both give you the convenience of Visa and are accepted whereever Visa is accepted. The pre-paid card offers you the added benefit of access to cash at ATM's and uses the latest technology in fraud prevention, the EMV chip. This makes the card easy and safe to use locally and when traveling abroad. View our Rates & Fee Schedule here.
Visa Gift Card Program
TCCU is making gift giving easy, fast, and convenient. Visa Gift Cards is the perfect gift....money. Purchase the card for special occasions such as birthdays, anniversaries, graduation presents, or purchase it for yourself. No more waiting in line or worrying about what to buy. You can purchase a card and place any amount you want on it, between $10 and $1,000. Best of all, the recipient of the card can use it anywhere Visa is accepted (some restrictions apply). Visa Gift Cards are available at our main office location. View our Rate & Fee Schedule here.
Your Funds are Insured by NCUA
The Dodd-Frank Wall Street Reform and Consumer Protection Act of 2010 increased the level of insurance on all accounts to a maximum of $250,000. This increase, previously established on a temporary basis, has now become permanent. Read more about how your funds are protected here.
Travis County Credit Union Wiring Instructions
Direct To: Corporate America Credit Union
4365 Crescent Road
Irondale, AL 35210
ABA: 262090120

Credit To: Travis County Credit Union
1101 North IH 35
Austin, TX 78702
Account: 314977382

Final Credit To: Member Name and Account Number
Additional Services
At Travis County Credit Union, membership has its privileges. Our extensive list of member services sets us apart from most other financial institutions. Here are just some of the benefits you will receive by becoming a TCCU member:
Direct Deposit
Partial Payroll Deduction for Travis County Employees
EFT Debits for payments
Automatic Overdraft Protection
24-Hour Automated Teller
Drive-Thru Windows
Banking By Mail
Night Depository
Mobile Deposit using the Sprig App (conditions apply)
Travel Cards and Gift Cards
Money Orders & Official Checks
Free Notary Service